Handcrafted Candle Holders
Brighten up your home with soft candle light from an Amish handmade candle holder. These tea light lanterns and candle holders make perfect displays for both flame candles and battery-operated candles.
Just one of the many unique crafts produced by Metal Craft, A local Amish man from Lancaster, PA, designed and handcrafted these candle holders. The black iron makeup gives these lanterns a classic look. Add these creative pieces to your home décor!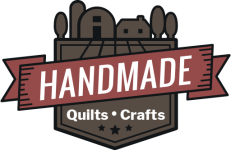 Welcome to Family Farm Handcrafts! Quilt making is an iconic representation of the Amish way of life, where working with their hands is highly valued. All items in our store are hand-stitched or handmade.
Find A Quilt
Handmade Crafts