Wedding Ring Quilts from Lancaster County
A stunning product of Lancaster County's fine quilters, the Wedding Ring Quilt is a beautiful, romantic symbol of love. Perfect to give that special someone as a gift.
In the Star Wedding Ring, the original Wedding Ring Quilt now features an additional dimension with a star bursting between the intertwining rings. Take a closer look at the border, and you will see that the scallops follow the form of the rings. The Star Wedding Ring quilt requires incredible precision to piece the rings and star correctly.
A quilt is not only a cozy bed covering: it is also a masterpiece of art. The artisans that create our quilts select quality vivid fabrics and organize them into an appealing work of art. Choose from our selection of over 2 hundred handmade quilts for a quilt that perfectly enhances your taste.
While the pieces of fabric are stitched by machine to guarantee tighter stitching, all the quilting is done by hand. 100% cotton materials compose the top and bottom of the quilt. The batting sandwiched in between those two layers, nevertheless, is 100% polyester. This polyester batting warranties both heat and also excellent washing results.
You will discover our quilts to be relatively generous in length and width. In fact, most of our quilts are sizable enough to relieve the need for a dust ruffle or pillow shams. Just as bed heights differ, each quilt's sizing differs. We post the quilt's measurements with the calculated drop for you to compare to the overall size you want to have. Please do your research before your purchase!
Can you wash these quilts?
As a matter of fact, these quilts are indeed washable in a washing machine! We suggest adhering to these guidelines for best results:
Wash in a washing machine with cold water on delicate cycle.
Use mild laundry soap, such as liquid Cheer for colors (No bleach or bleach alternatives. No Woolite or fabric softener.) For the initial washing, add 1/2 cup vinegar and 2 tbsps of salt along with the laundry detergent. This natural remedy protects against hemorrhage and also helps to establish the colors in your quilt.
Remove quilt when the washing machine finishes to minimize wrinkles as well as color-bleeding.
Never put a quilt in the clothes dryer! Line completely dry on a windy day.
Quilts could be dry-cleaned at your own risk, but we most definitely suggest washing.
Did you know?
The profession of lots of Amish and Mennonite mothers must coincide with their home life, because they remain at home to care for their households. Making quilts meets that criteria. We enable these women to produce at their own pace to make sure that they can effectively maintain their household. For many women, quilt-making is good therapy and also an exceptional past-time.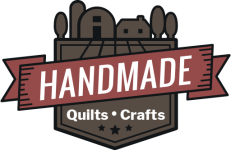 Welcome to Family Farm Handcrafts! Quilt making is an iconic representation of the Amish way of life, where working with their hands is highly valued. All items in our store are hand-stitched or handmade.
Find A Quilt
Handmade Crafts