Blooming Star Quilt – Queen
$775.00
Measures 104″ wide and 115″ long.
The Blooming Star Quilt is a lovely example of traditional, Amish style artwork! It will be sure to add a lovely flair to any room and will also keep one very warm! This quilt is hand quilted with 415 yards of thread, with the quilter's initials and the date on one corner. It will have a drop length of 22 inches on each side.
Homemade quilts combine the warmth of a bed cover with a unique story told by the quilters from Lancaster County, PA. Every homemade quilt is as unique as the family, busy mother or Amish ladies group who uses a needle and thimble to thread stitch on the quilt. Some quilts involve hundreds of hours and thousands of stitches to create a unique patchwork quilt that will last for generations.
When you peruse our HOMEMADE QUILTS you are shopping for an item that tells a story and adds meaning to your bedroom! Discover more about our unique patchwork quilts and the stories behind them…
We have a lot of quilts! Want to see a gallery of the major patterns? Checkout our Common Amish Quilt Patterns.
Quilters Have Loved Handmade Applique for Centuries
Had you lived three centuries ago, you probably would not have owned an applique quilt unless you were very wealthy. These quilts are typically made with one large piece of fabric and decorated with time-consuming patterns, each of which must be stitched individually. Only the rich could afford the fabric and spare the free time for such a project.
As the Industrial Revolution slashed the costs of fabric in the 1800s, applique quilts became more popular among middle-class American women. Traditionally, young girls were supposed to make thirteen (a "baker's dozen") quilt tops before engagement, and then her family and friends might pitch in to help her finish them before the wedding. Twelve of these quilts were often pieced, made for anyone in her new household to use.
One "masterpiece" quilt, though, was reserved for the bridal bed, and young women would lavish their time and creativity on its design. Applique quilts were very popular for these special coverlets, with baskets of roses and wreaths of flowers rioting across their center and borders.
Another American tradition is the folk art quilt, which was often filled with plants, animals, people, or even words, all telling a story. Some even preserve history that may never have been recorded otherwise, as with Harriet Powers' quilts. She knew slavery and racism, born in Georgia in 1837, but she used her needle to speak to a society that didn't want to hear her voice. The Smithsonian displays her Bible quilt and the Museum of Fine Arts in Boston displays her pictorial quilt, both of them preserving her bold and artistic storytelling.
A quilt is not just a comfy bed cover: it is also a masterpiece of artwork. The artists who create our quilts choose quality colorful fabrics and organize them into a distinct masterpiece. Choose from our stock of over two hundred handmade quilts for a quilt that best complements your home design.
While the pieces of fabric are stitched by machine to make sure tighter sewing, all the quilting is done by hand. 100% cotton materials compose the top and bottom of the quilt. The batting sandwiched between those 2 layers, however, is 100% polyester. This polyester batting warranties both warmth and exceptional washing outcomes.
You will discover our quilts to be really sizable in length and width. As a matter of fact, most of our quilts are generous enough to relieve the necessity for a dust ruffle and pillow shams. Just as bed heights are different, each quilt's measurements differs as well. You'll find we designate the quilt's dimensions alongside the estimated drop for you to compare to the sizing you want to have. It is important to do your homework ahead of making a purchase!
Washing Quilts?
Fortunately, our quilts are undoubtedly machine-washable! We advise the following standards for best results:
Machine wash with completely cold water on delicate cycle.
Use light laundry detergent, such as liquid Cheer for colors (No bleach or bleach alternatives. No Woolite or fabric softener.) For the first washing, add 1/2 cup vinegar and 2 tbsps of salt in addition to the laundry soap. This natural home remedy avoids bleed and helps to establish the colors in your quilt.
Remove quilt when the washer quits to minimize creases and also color-bleeding.
Never place a quilt in the clothes dryer! Line completely dry on a breezy day.
Quilts can be dry-cleaned at your own risk, however we certainly recommend washing.
Did you know?
Given that every quilt's measurements are unique, it really is vital that the quilt you order is a correct match for your bed. Assess your dimensions by simply measuring the edge of your bed from the top of the mattress to the length you want. Do your homework before you purchase!
Related Products
You have not viewed any product yet.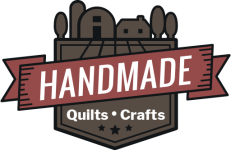 Welcome to Family Farm Handcrafts! Quilt making is an iconic representation of the Amish way of life, where working with their hands is highly valued. All items in our store are hand-stitched or handmade.
Find A Quilt
Handmade Crafts