Welcome to Family Farm Handcrafts

Welcome Friends to Family Farm Handcrafts. Unfortunately, our store at "Family Farm Fabrics" is no longer in business. We have thoroughly enjoyed our interactions with each one of you while Family Farm Fabrics was still providing high quality fabric. However, our family is still around, and at your service, as we have chosen to focus all our energies into our new store, Family Farm Handcrafts. Although we have made the switch from High Quality Fabrics to High Quality Handcrafts, there is always something JUST FOR YOU.
ALWAYS Something Just for You!
Discover our quality handcrafts ready to partner with you for a one-of-a-kind handcrafted gift or fuel your crafty side with inspiration for a project of your own. You might find the perfect piece for the completion of your own handcrafted work of art. Discover grandma's (or even your own) dream quilt or your grandchild's dream doll clothes! And…much…much…MORE!
Enjoy a sneak peek at some of the quality handcrafts designed just for you, your enjoyment, and your delight!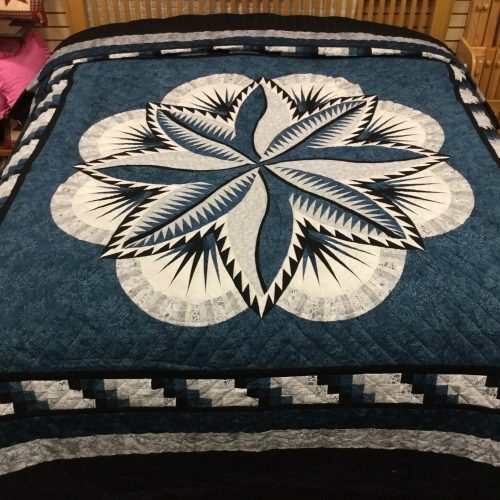 Amish Homemade Quilts
Each of our exclusive Amish homemade quilts are individually hand stitched and exquisite pieces of artwork. The Fire Island Hosta Quilt (featured in picture) was skillfully stitched together by the hand of one lady. Our Amish homemade quilts come in a wide variety of stunning, awe-inspiring designs and sizes. Some of those incredible hand-stitched designs include the Starry Night Quilt, the Postage Stamp Quilt, and the Argyle Quilt. Discover the luxury and the pleasure of a owning your very own Amish handmade quilt.
"I hand the privilege of contacting Family Farm Handcrafts inquiring about a King Size Quilt. I first talked with a young lady by the name of Regina, who went out of her way to help me, and I did not look any further on the web to purchase. A few days later, I had the privilege of talking with Katie. Although she did not have what I was looking for in her shop, she went out of her way to help me come up with The Spin Star Quilt, in the colors I wanted. Soon this beautiful quilt was on its way to my daughter, who absolutely loved the quilt! A beautiful quilt at a great price! If you are in the market for a beautiful Amish quilt, handmade at a beautiful price, then check out there store. Plus, they have someone who can make curtains or valances to match,. You will want to contact Katie at Family Farm Handcrafts in East Earl Pa, near Lancaster, Pa. God Bless You Katie and may your business prosper!"
Betty Weekley
July 8, 2020
King Size Quilt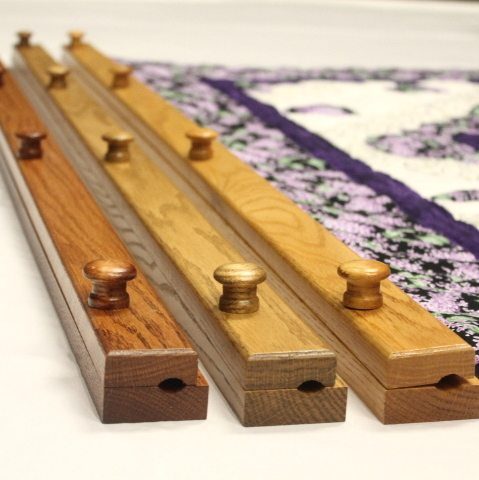 Homemade Quilt Hangers
Whether your crafty side involves quilt work, or you discovered a stunning hand-stitched Amish quilt that begs to adorn a wall in your home, our handcrafted quilt hangers are the perfect FIT.  These oak wood quilt hangers are top notch in quality and in the security needed to proudly display your favorite blanket, quilt, or crocheted masterpiece. Your home's interior design inspired the homey, yet professional visual appeal of these charming wooden hangers.
"My quilt hanger is exactly what I wanted and is just as it was described on your website. It matches my furniture; it arrived quickly and was packaged very well.
I am very pleased and will certainly shop with you again!"
Ellen S
July 16, 2018
Quilt Hanger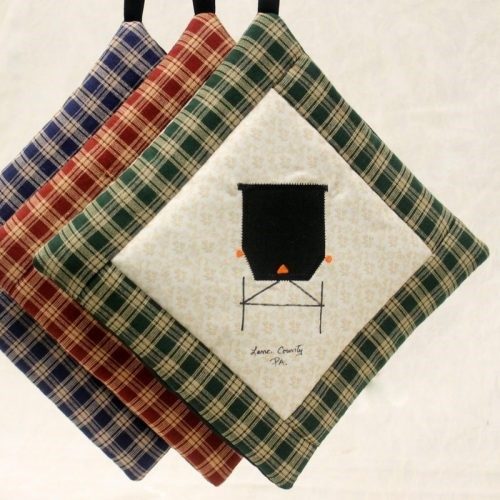 Our handmade Amish pot holders are unique. Hand sewn with a needle and a thread and thousands of stiches; this potholder is a craft in its truest form.  Plus, our pot holders come with different designs sure to delight you and your kitchen! Why not treat yourself, your kitchen, or your best friend with a handmade Amish pot holder!?
"I just wanted to thank you for the beautiful pot holders. I am so pleased with all of them. The pictures did not do them justice. The colors are beautiful. I will definitely order from you again."
Susan J.
October 31, 2018
Craft, Pot Holder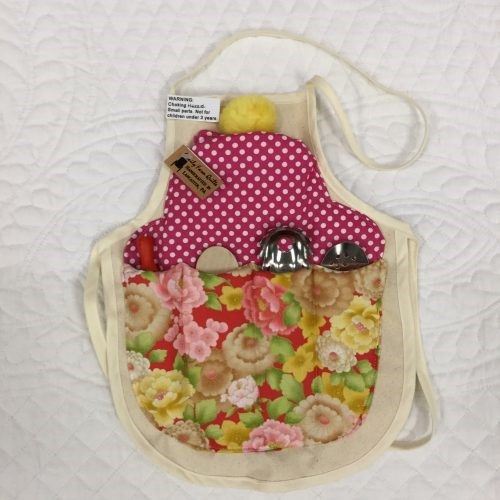 Kid's Items – Hand Spun Baking Apron
Absolutely adorable. Those two words are a guaranteed reaction when your grand-daughter, niece, or daughter, models our hand spun baking apron. All little girls dream of make-believe kitchens and delicious, mouthwatering concoctions. All they need to cultivate their creative culinary imaginations is this hand spun baking apron! Be the hero by inspiring their creativity today!
What a creative handcrafted treat for some lucky little chef.
"Absolutely Adorable!"
Rebekah Shenk 😊
July 27, 2020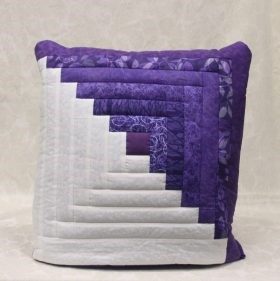 Ever hear of a pillow and quilt? TOGETHER? That is exactly what a handcrafted Amish quillow offers you. Our homemade Amish Quillows are decorative and each designed with a special pattern. Plus, these quillows offer multiple designs suitable for anybody in your family. Amish quillows are perfect for car trips, family rooms, and cabins! Tastefully and quality fashioned to crafter's perfection! Your passion for crafts will be satiated and tickled pink with the creative innovation of an Amish quillow.
"I bought this Quillow because I missed the chance to buy one of these years ago, way before I knew about this site, and I regretted it ever since, because I thought I wouldn't be able to find these again. I'm glad I was able to find this site and find what I was looking for.
This Quillow is beautiful and very well made, and worth the money! The idea of a quilt, a throw, and a pillow rolled into one is really cool and unique! This shop is very good, and I would definitely shop here again!"
Christa
August 22, 2018
Quillow
Reasons to Claim Your Exclusive Family Farm Handcraft

1. Enhance the Unique Beauty of Your Home
Brighten and beautify the beds of your home with a specialty Amish handmade quilt of stunning, intricate design. Whether it is your bedroom, the kitchen, the living room, or the walls of your home, Family Farm Handcrafts adds that exclusive homemade touch that radiates quality, permanency, and irresistible charm.
2. Give a Priceless Gift
Anything that is handmade is met with the deepest respect and appreciation. Which is why a carefully crafted gift from Family Farm Handcrafts is a real keeper! Gifting your family or friends with a homemade pair of Quilted Star Pot Holders or Black Raspberry Vanilla – Homemade Lye Soap is sure to cement your fantastic gift giving capabilities. Thereby concreting this fact…you are an outstanding friend.
3. Create Memories that Last for Generations
A Family Farm Handcraft offers the perfect opportunity for creating a lasting family heirloom. Quality, enduring beauty, and nostalgia are necessary ingredients of an item worthy of being passed down for generations. A high quality, gorgeous homemade Amish quilt provides the perfect heirloom for you to pass on for familial generations to come. So, whether it is a quilt for a bed or for the wall, cherish the journey of preserving memories for the sake of your adoring family!
You are welcomed to visit our new website, Family Farm Handcrafts, and join us in the thrill and the fun of ALL our exculsive homemade crafts.
Beauty. Quality. Creativity. You are the inspiration!
See you there, friend!